What is the FinTech Book?
It is the 1st globally crowd-sourced book on FINTECH which will compile the insights and stories of the FINTECH community.
Why is it important?
To date there only exits a fragmented source of knowledge on the Sector. This is reflected by the fact that the FINTECH sector is both recent in its development and wide in its scope. Therefore crowd-sourcing its content appears the best way to create a comprehensive book on the sector.
Who is the Audience:
Unlike other tech sectors the FINTECH industry will impact every one either directly or indirectly. Indeed if before finance was "needed by all but benefited a few" the FINTECH sector is now changing this by bringing back value to retail and institutional clients.
The FINTECH book aims to become an educational and inspiring piece of work targeted to entrepreneurs, financial institutions, decision makers, investors and consumers.
How does the Crowd-source process work?
There is a 5 step process for authors and the community spanning from March until July 2015.
Authors - Define their ideas by choosing one of the pre-selected topics.
Authors - Pitch their ideas by submitting via e-mail an initial 300 word article to the editors before the 30 April 2015.
Community - Throughout May the community can select the initial articles they wish to see in the FINTECH book.
Authors - Selected authors must expand on their initial articles to have a 2,000 word chapter by the 30 July 2015.
Authors - Non selected authors will have their details and topic acknowledge in a special chapter.
The editors will then compile and edit the work ahead of the publication of the Book, due November 2015.
Who are the editors?
FINTECH Circle: Founded by Susanne Chishti, FINTECH Circle is an international brand linking the FINTECH ecosystem of senior investors, entrepreneurs, business leaders and influencers who all are enthusiastic about the growing FINTECH sector globally.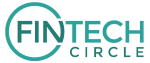 FINTECH HK: Founded by Janos Barberis in July 2014 with the objective of catalysing the fast-growing FinTech start-up scene in Hong Kong, FINTECH HK produced Hong Kong's first Fintech Report "The Rise of FINTECH: Getting Hong Kong to Lead the Digital Financial Transition in APAC" available here.